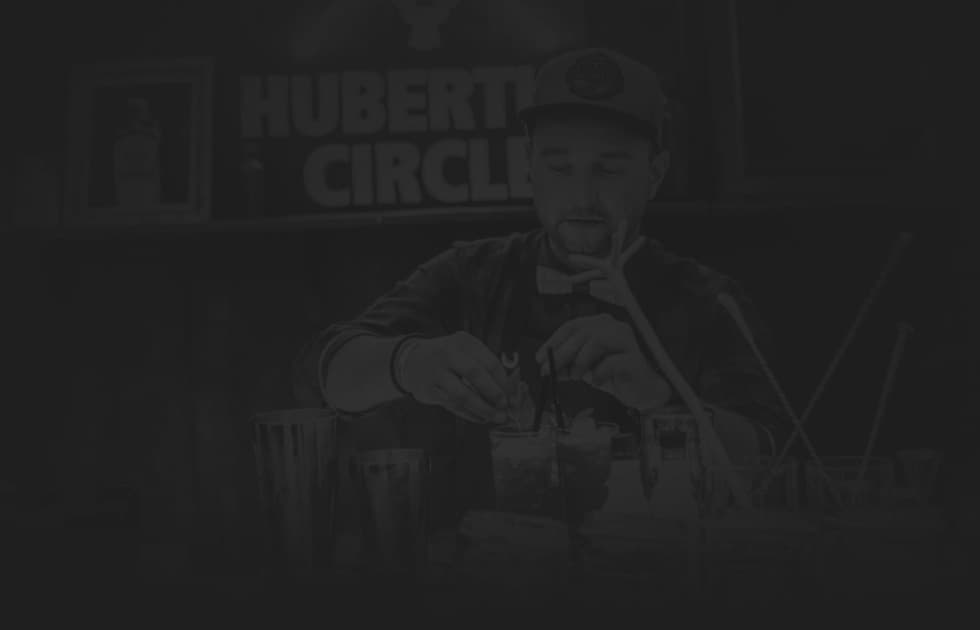 WHY EXHIBIT AT PRAGUE BAR SHOW
The Prague Bar Show brings the Czech bar industry together. It is a forum for building new contacts, and new business, to showcase your products and services. A combination of attractive seminars, workshops, and branded bars is a perfect tool to attract your right target group. Well-known successful Czech bartenders from abroad, leading local HoReCa managers, and new generation bartenders and managers meet in Prague Bar Show. All in one place.
Brand promotion to a professional audience.
Key opportunity to launch new products to the Czech HoReCa sector.
Meet key producers, importers, and distributors.
Meet bar owners, operators, bartenders, and opinion formers.
Presentation of all relevant drinks products and services including bottle labeling, bar equipment, glassware, bar furniture, lighting, and design services.
With many leading importers and local producers, the Prague Bar Show will help you develop new business leads that can provide your brand with long-term sales.
BRANDS LIST 2019
100% Barman, A. E. Dor, Abuelo, Afri Cola, Altferner, Amundsen, Apronista, Aqua Monaco, Auchentoshan, B. Barrel, Baileys, Baker's, Bandita Black, Bandita Original, Baoruco Parque 12 Ltd., Baoruco Parque Nectar, Baron Hildprandt, Bartida Original, Basil Hayden's, Bepi Tosolini, Bio-Pot Straws, Bistro vodka, Black Fox, Blue Mauritius, Blue Moon, Bobby's Gin, Bohemia Sekt, Booker's, Bowmore, Božkov Original, Božkov Republica, Brancamenta, Bruno Aperitif, Bumbu Original, Bumbu XO, Café Boutique, Café BoutiQue, Café Reserva, Cannabis White Widow Energy Drink, Capitan Bucanero Añejo, Capitan Bucanero Blanco, Capitan Bucanero Elixir 7yo, Capitan Bucanero Reserva, Captain Morgan, Cargo Cult Spiced Rum, Carpano, Cisco Meraki, Citadelle Gin, Cloud Chaser, Club-Mate, Coffee Source, Connemara, Copalli Barell Rested Organic Rum, Copalli Organic White Rum, Courvoisier, Cross Keys Gin, Crown Royal, Crucial Detail, Czechoslovakia Vodka, Deadhead, Dilmah, Dimple, Double Dutch, Duppy Share Rum, Dynybyl, El Comandante, Elijah Craig, Evan Williams, Faema, Ferdinand's Saar Gin, Fermentáda, Fernet Branca, Fernet Stock, Five Lakes, Flaming Pig, Fleret Collection, Fleret Réva Pálenka, Flor de Caña, Fritz Cola, G-Rack, G-Vine, Geisha Velvet, Giffard Likéry, Giffard Sirupy, Gin 1689, Gin Mare, Glengarioch, Gold Cock, Gold Cock – Special Finnish Selection, Gordon's, Gosling's, Hayman's Gin, Heimat Gin, Hibiki, Hinotori 5yo, Hispanico Elixir, Ile Four, ISI Nitro Whip Coffee, Italicus® Rosolio di Bergamotto, Ixdrop, J+B, J. Gasco, Jakamarus, Jameson Black Barrel, Jameson Blender's Dog, Jameson Cooper's Croze, Jameson Distiller's Safe, Jim Beam, Jodhpur Gin, Jodhpur Reserve, JoeTap, Johnnie Walker, Jules Verne Rum, Julius Meinl 100% Arabica Red Door blend, Julius Meinl 100% Arabica Vienna XVI., Julius Meinl Leaf Bag, Kagatobi, Kakadu Elixir de Banana, Kilbeggan, King Barley Whisky, King Barley Whisky Liqueur, Kinross, Kitagawa Honke, Kiyomi Rum, Knob Creek, L'Arbre, La Hechicera Rum, Lahhentagge Ösel Dry Gin, Lahhentagge Tonic, Laird's Applejack, Laphroaig, Larios, Lavazza, Legado Elixir de Ron, Legendario, Lechita, Level, Little Urban Distillery, Loose Tea, Luc Belaire, Luxardo, LYO, Magua, Maison Routin 1883, Maker's Mark, Martin´s barrel, Martin Miller's Gin, McQueen And The Violet Fog, Mekhong, Mellow, Mionetto, Mixer Pyré, Moda Water, Monin, Nautica, Nipco, Ocean Spray, Old Pulteney, Omar Whisky, Opihr, Padre Azul Super Premium Tequila, Pampero, Paul John Whisky, Peter James Proud, Phraya, Pikesville Rye, Pimm's, Plantation, Pravda Vódka, Ramune, Rastaman Gin, Red Luna, RedRum, Relicario, Rittenhouse Rye, Ron Abuelo Panama, Ron Cortez, Ron de Jeremy, Ron Legendario, Ron Roble, Rumquila, Ryoma Rhum Japonais, Sakura Muromachi, Samurai Shot, SangSom, Sauza, Schweppes Premium Mixers, Seicha, Selo, Signature Cut, Sikkim Premium Gin, Skyflo, Smart Pay, Smirnoff, Specialité Barange, Stock 84, Stolichnaya, Sweet Flower, Tabu, Tatratea, Teahouse, Teeda Rum 5yo, The Dubliner, The Original Tonic, Thomas Henry, Togouchi, Tom of Finland, Trebitsch Czech Single Malt Whisky, Twin, Ultimatum, Utopia, Wega, Wilder, Wostok, WunderBar, Xiaman, Yellow Rose, Yosinogawa, Ypióca, Yu Gin